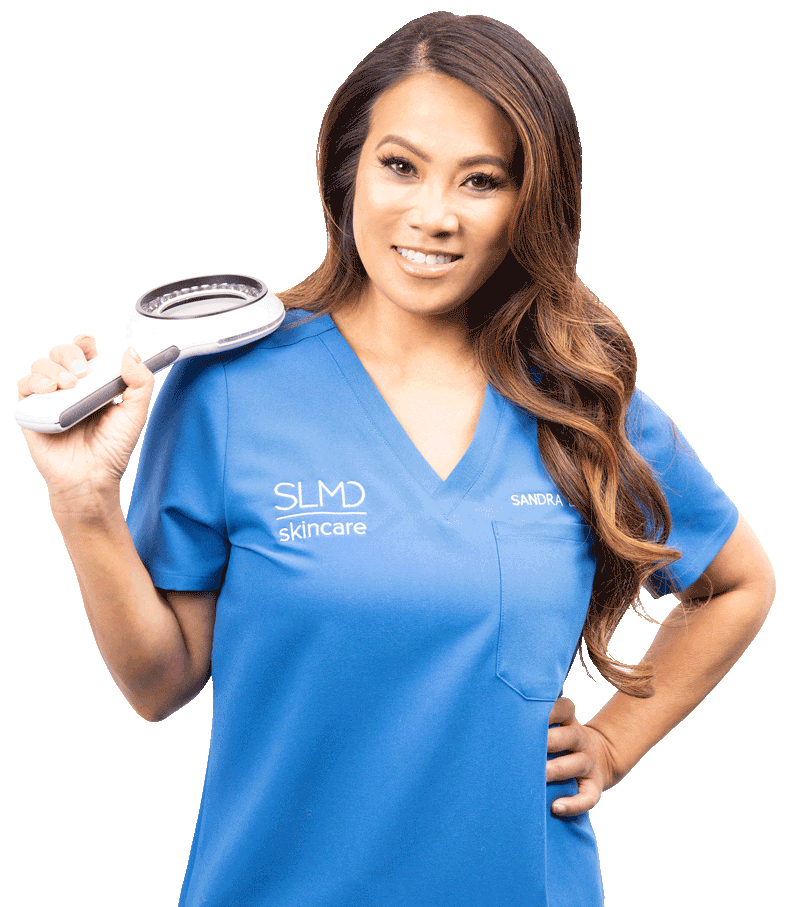 A board-certified dermatologist based in Southern California, Dr. Sandra Lee is known by most people as Dr. Pimple Popper.
In 2015, Dr. Lee started an Instagram account to give people a window into her world as a dermatologist. Realizing that her field of medicine is very visual, she felt that it would be interesting to show people what she sees on a daily basis — during consults, surgeries and in-office procedures. And though she had a hunch that people would find it interesting, she soon discovered there was an entire community of people who watched "popping" videos and shared them with each other across the internet.
Since then, Dr. Lee has posted thousands of videos that you can find on this website and across many other social media channels, including YouTube, Facebook, Instagram and Snapchat. But the content she and her team post isn't solely graphic dissections of lipomas and cysts. Dr. Lee's aim is still the same as it was back in 2015 — to provide a window into her unique dermatology world. From procedures such as MOHS surgery and Botox to keloid removals, ear surgeries, and blackhead extractions, Dr. Lee does it all.
Today, she is the star of her own hit TLC series, Dr. Pimple Popper, and the founder of a solutions driven skincare line, SLMD Skincare.
So,  if you aren't a Popaholic (the term for the community of Dr. Pimple Popper-obsessed viewers) you may be wondering: why do people want to watch this kind of stuff?! The answer certainly varies for each of her over 5 million YouTube subscribers, 3.3 million Instagram followers, and 2 million Facebook fans, but Dr. Lee has discovered that many of these viewers find her videos therapeutic. "There's a great sense of satisfaction to watch pressure being built up and released, and to watch the body being cleansed or cleaned," Dr. Lee explains. Then there's the entertainment factor, of course. Many internet lovers just enjoy watching vital, eye-catching videos — content that they can forward to their friends and share with people.
There's also the education factor. "People love to learn about their skin, why these growths happen, how they are removed… I hear so often from people about how they watch my videos and then aspire to become dermatologists or other skincare specialists," Dr. Lee explains. In fact, many Dr. Pimple Popper fans are doctors, PAs, nurses, estheticians, and other skincare professionals — they're the people who relate to her content and find it both fascinating and educating. "At the end of the day, the reason for all of this is really to educate people, and to help them take better care of their own body and skin," emphasizes Dr. Lee. And that's the mission that fuels Dr. Lee and her team.
Ready to enter the world of Dr. Pimple Popper?